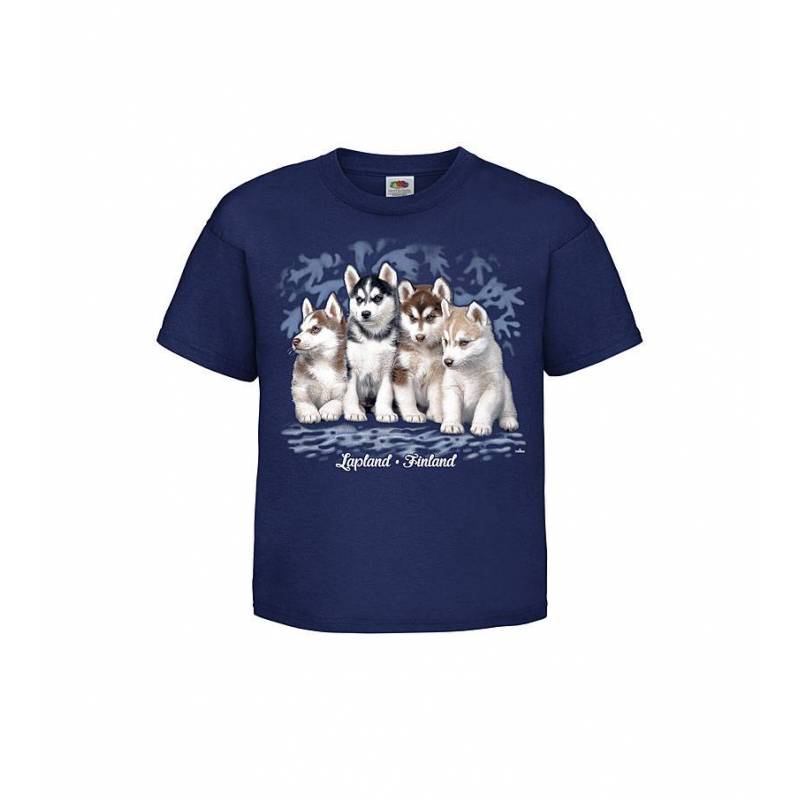  
Husky puppies, Lapland Kids T-shirt
Siberian Husky puppies are really cute and charming. However, under the cute shell lives a stubborn dog who loves outdoor activities and exercise. Huskies are adapted to the arctic climate of Lapland. Not an easy pet even though it is sweet.
Navy blue kids t-shirt's material is 100 % cotton. Fuchsia colored t-shirt is girls fitted and also 100 % cotton. Print on the front.
Sizes
Navy blue 92 - 152 cm
Fuchsia 104 - 152 cm.

14 days exchange and return policy.

Free delivery in Europe on orders over 99 euros

Flexible and secure payment methods