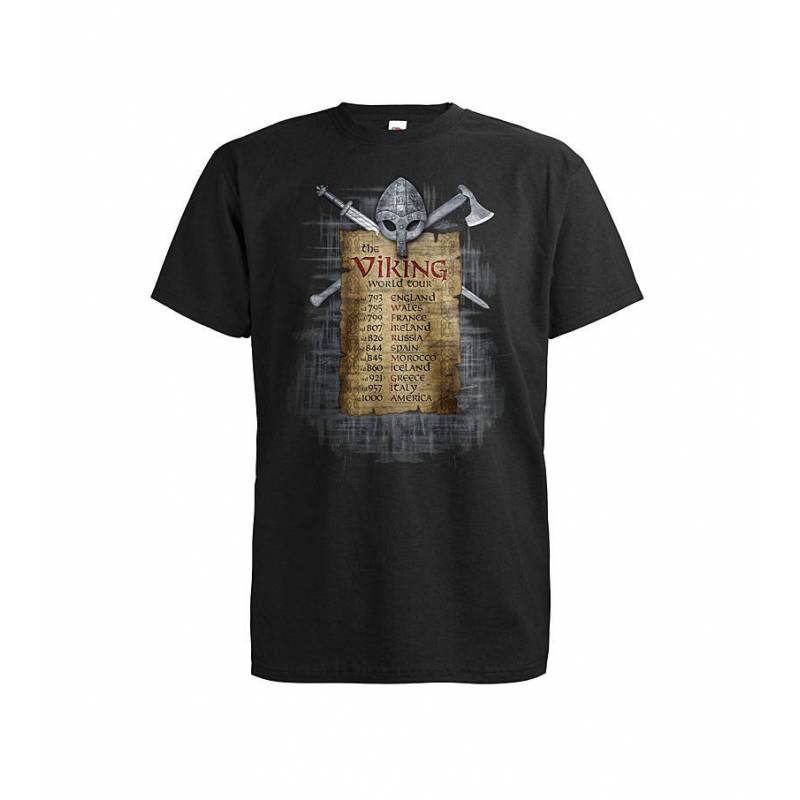  
Viking World Tour T-shirt
The Vikings were armed sailors of Scandinavian origin in the 7th and 11th centuries. The Vikings left Norway, Sweden, and Denmark in search of gold, silver and new land. The shirts features the tour dates of the Vikings' "World Tour."
Material is 100 % cotton. Print on the front.

14 days exchange and return policy.

Free delivery in Europe on orders over 99 euros

Flexible and secure payment methods