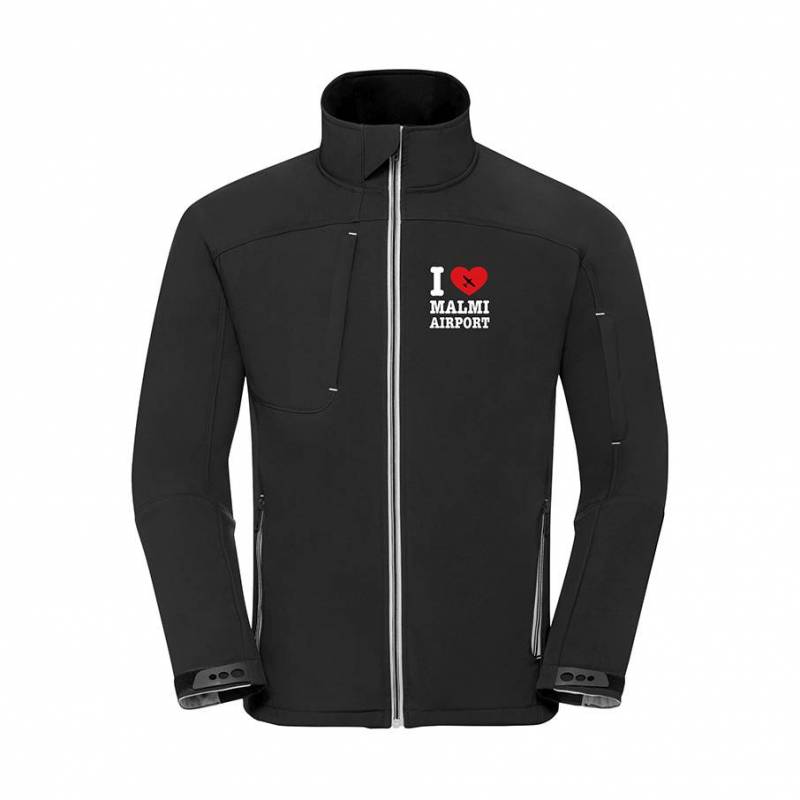  
I Love Malmi Airport Softshell Jacket
Helsinki-Malmi Airport is part of our cultural heritage and aviation history, and the natural values of the area are undeniable. Malmi Airport has always been an important aviation training center, and its importance for the aviation of the future is in a class of it's own. There are so many reasons to love Malmi Airport.

Show you support with this fine softshell jacket.

This modern jacket combines advanced and ecological technology with a sleek and finished look. The surface of the jacket has a dirt and moisture repellent Bionic Finish Eco treatment. The armpits have breathable vents and the collar has a wind lock and chin guard. The cuffs are adjustable and the zippers are contrasting.

Material: 3-layer softshell, 94% polyester, 6% elastane. Weight 320 g / m².